Category: Colleagues About Liz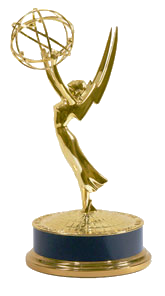 Congrats to Elizabeth for her Emmy Nomination! She deserves it so badly! YES!
Outstanding Guest Actress In A Drama Series

Lost • The End • ABC • Grass Skirts Productions, LLC in association with ABC Network and Studios

Elizabeth Mitchell as Juliet Burke
Source: Emmy
Tweets about Elizabeth's nomination by friends and costars
TheBaubShow: So excited for my friend Elizabeth Mitchell's emmy nomination!
ambushent (Answers to Nothing's production): Yay Elizabeth Mitchell! We luv ya girl! Congrats on the Emmy nod.
Press Tweets about Elizabeth's nomination
MollyShenKOMO: Seattle's Elizabeth Mitchell is one of them!
EWJasonAverett: Elizabeth Mitchell FTW! "It worked."
NatalieAbrams: Noms that are made of awesome: Elizabeth Mitchell for #Lost,
popwrap: Emmy noms that make me smile: Elizabeth Mitchell for #Lost
EWDocJensen: Eliz. Mitchell, nominated as guest actress for astounding sonogram reading, vending machine vandalism, Sawyer smooching work in "The End."
Awards
-
Colleagues About Liz
-
Elizabeth Mitchell
-
Emmy
-
Juliet Burke
-
Lost
-
Reviews
AI: Was it a really serious show or did the actors have fun?

EL: Everyone definitely brought their A game, but we had fun too. One day we were all in the tent and it was me and Josh [Holloway] and Elizabeth [Mitchell] and Ken [Leung]. Josh is playing his guitar and we all had our iPhones out. So I downloaded drums, Ken downloaded a trumpet, Elizabeth downloaded a tambourine and we had this little band thing going.

AI: We've talked about the men on Lost, what about the women?

EL: […]Both (Evangeline Lilly) she and Elizabeth Mitchell were great to work with, total professionals. […]
Source: Joonbug
Colleagues About Liz
-
Elizabeth Mitchell
-
Evangeline Lilly
-
Josh Holloway
-
Juliet Burke